Our experts include actuaries, statisticians and derivatives specialists. Halley.pl has been providing actuarial services since 2006. We have advised many companies, including listed companies and state institutions. What is more our reports on employee benefits provisions have gained a solid reputation among Polish and foreign customers (including many listed companies), and, above all, among control authorities. We are the authors of the first simple Employee Benefits Provision Calculator in Poland. Afterwards we created a professional commercial actuarial system. It is used to calculate provisions for employee benefits and its results are certified by our actuaries.
Profiles of Our Main Consultants
Below we present the profiles of our main consultants. In addition to direct cooperation with the Client, our actuaries also manage the team of experts in our company.
Dr. Paweł Kawa, Enrolled Actuary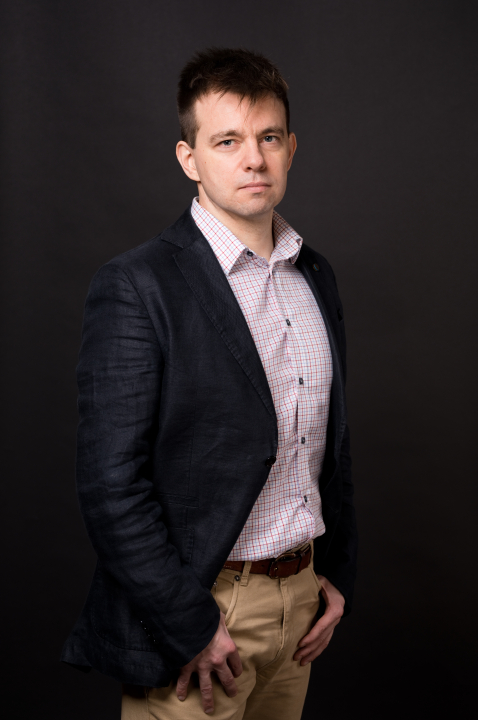 At Halley.pl he is involved in mathematical modelling in the scope of valuation of provisions for employee benefits, in accordance with IAS 19 and National Accounting Standards 6. In addition, he also manages the development team for the creation of tailor-made actuarial software. Furthermore, he is responsible for valuations of executive compensation plans (in accordance with IFRS 2) and valuations of options and other derivatives. He also participates in audits, mainly in the area of life insurance. He is also the President of the Company's Management Board.
He has a degree in Mathematics. He received a scholarship from the Prime Minister of the Republic of Poland, and twice from the Ministry of Education. He defended his diploma thesis with honours at the Institute of Mathematics of the University of Wrocław. He was awarded the first prize in the Jozef Marcinkiewicz Competition for the Best Student's Mathematical Paper in Poland by the Polish Mathematical Society. Afterwards, he defended his doctoral dissertation at the Institute of Mathematics of the Polish Academy of Sciences in Warsaw, and obtained the title of PhD in Mathematical Sciences.
As part of his scientific research, he gave lectures all over the world (e.g. at the National University of Singapore in Singapore, at the University of Florida in the US or at the Kyoto University in Japan). Apart from his activity at Halley.pl, he also teaches at the University of Wrocław. He introduced four original courses into the mathematical studies program. These courses are: Valuation and analysis of financial instruments I and II, and Databases and Databases 2. He supervised a number of master's theses in the field of actuarial and financial mathematics.
---
Patrycja Osadnik, Head of the Actuarial Office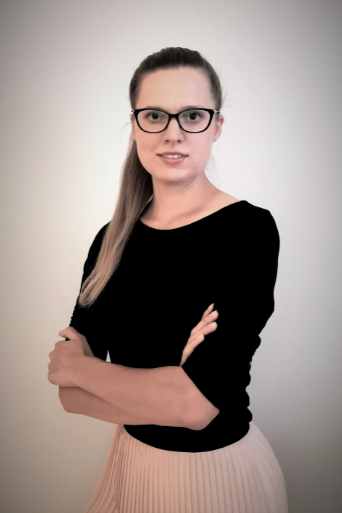 She graduated from the Faculty of Mathematics and Computer Science of the University of Wrocław with a degree in mathematics in economics and insurance. As part of her master's thesis entitled "Actuarial Valuation and Analysis of Private Pension Funds' Liabilities", she thoroughly examined the specific nature of the liabilities of pension funds. A few years later, this knowledge paid off during the audit of CERN pension fund conducted by Halley.pl for the Supreme Audit Office.
She has been associated with our Company since 2011, and she attended a number of trainings conducted by actuaries on the valuation of provisions for employee benefits in the light of Polish and international accounting standards. She directly participated in several thousand actuarial valuations. She has performed IT implementations for several hundred employee benefit regulations and several dozen tailor-made disclosures according to IAS 19, National Accounting Standards 6, National Actuarial Standard 1 and US GAAP (FAS).
She has repeatedly represented our largest clients, listed on the Warsaw Stock Exchange, before the auditor during the audit of financial statements or internal audit. In addition, she has prepared analyses and explanations for trade unions in the field of actuarial provisions for employee benefits. Currently, as a member of the Company's Management Board, she manages a team of employees dedicated to actuarial valuations.
---
Dr. Przemysław Klusik, Enrolled Actuary, Full Member of the Actuarial Association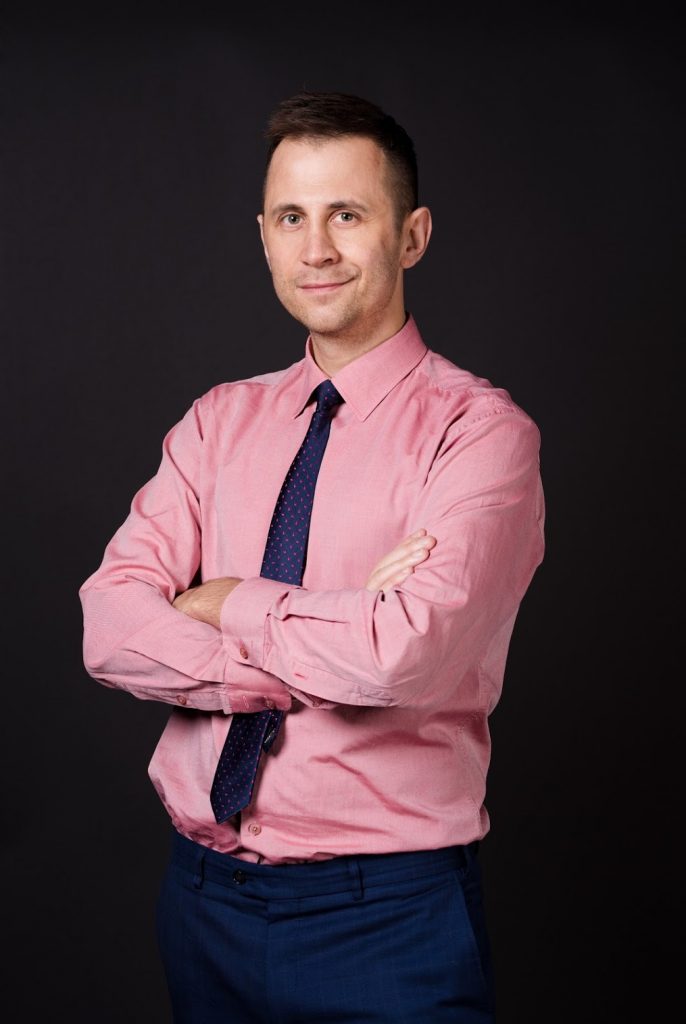 At Halley.pl he is responsible for comprehensive actuarial consultancy and financial engineering related to complex financial instruments (mainly derivatives). As the main contractor, he led several projects aimed at establishing new insurance companies (mutual insurance companies), including the procedure for the authorisation to pursue insurance activity before the Polish Financial Supervision Authority (KNF). In addition, he has conducted actuarial audits of insurance companies operating both in the area of life and property insurance.
He has been working as an independent actuarial consultant since 2005. Earlier, he managed the Actuarial Office of the Concordia Wielkopolska Insurance Undertaking (now Concordia Poland). He is a member of the Polish Society of Actuaries (full member). 
It is worth noting that, for many years, he has been teaching his own courses, Financial Engineering and Valuation and Analysis of Financial Instruments III, at the University of Wrocław. He defended his doctoral dissertation in mathematical sciences titled "Strategies for Hedging Derivatives".
---
Halley.pl Actuaries in the Polish Financial Supervision Authority register
Obviously, our actuaries are entered into the register kept by the Polish Financial Supervision Authority. You can easily check this out by clicking on this link.